Control Panel Design & Build
Emolice builds control panels for both our own solutions and for our clients. We have extensive experience in the design and build of a wide range of control panels including, PLC / DCS Cabinets, Power Distribution Panels, Server Cabinets, Remote IO Panels, Machine Control Solutions and Industrial Control Systems.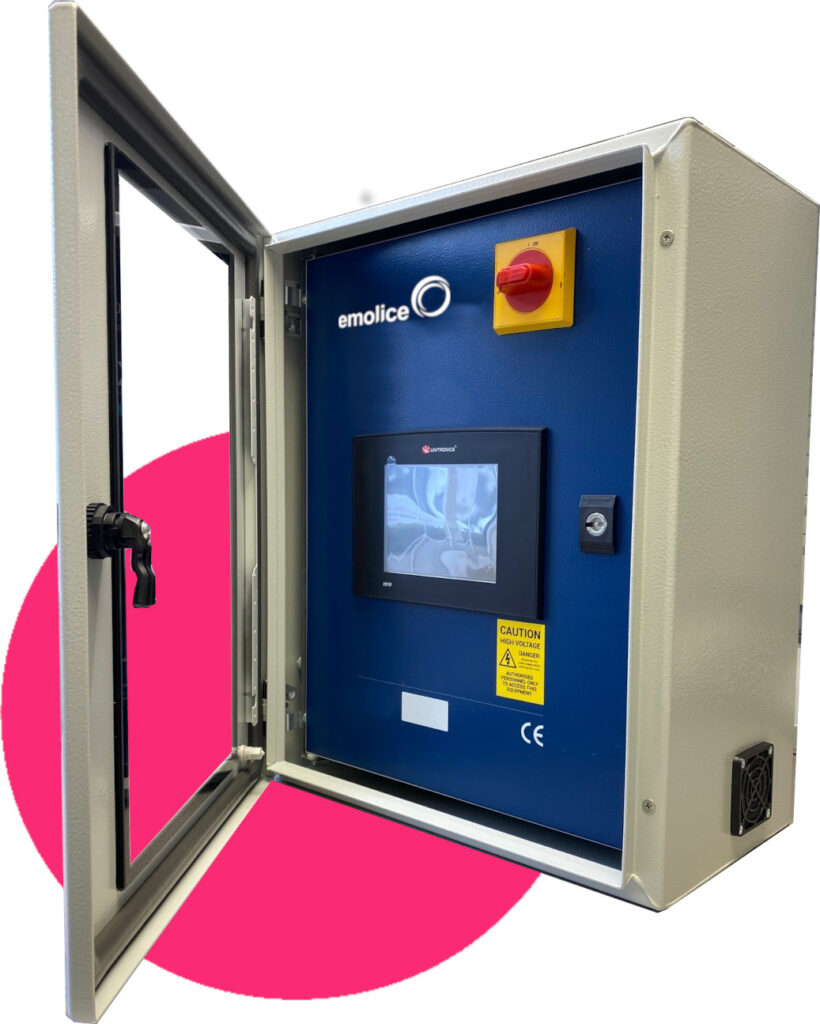 Our Services
Tailored To Your Needs
As a multidiscipline engineering business, Emolice can provide everything from the manufacture of a simple control panel built to your design, through to the delivery of a bespoke control system designed from a basic brief.
Our services include design for manufacture, box builds, PLC programming, mechanical design and assembly, wiring design and assembly and control panel design and build.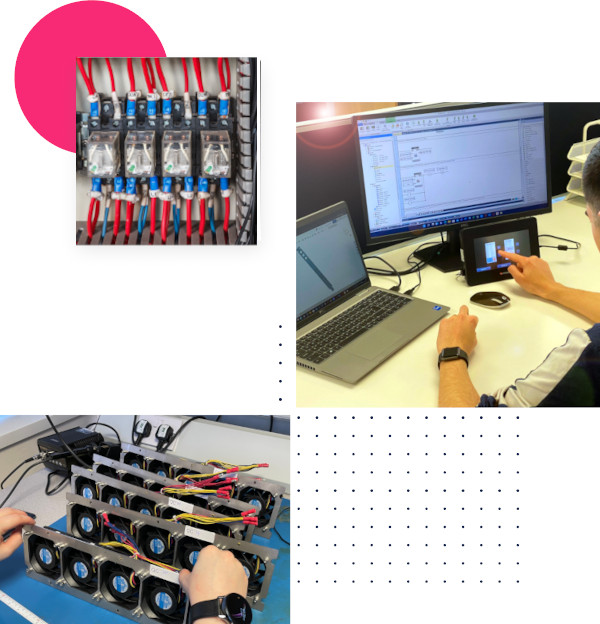 What We Do
Featured Services
Below is a small selection of the services that we offer. If you can't find what you're looking for, then please contact us. Our highly experienced team have successfully delivered projects across multiple industries for multiple clients and will be happy to talk through your application with you.
PLC Software Development
Our team of PLC software engineers can design and program your PLC, starting with as little as a simple design brief.
The result is a fully documented program that not only meets the needs of your application, but which is fully scalable to meet future demands.
Mechanical Design & Assembly
2D and 3D CAD capabilities allow us to offer design services for custom enclosures, fixtures, frameworks and metalwork
Our services also include the fabrication and assembly of metalwork.
Control Panel Build
At Emolice, our team of skilled technicians are experienced in all aspects of panel building, fitting, wiring, programming, assembly and testing.
Our manufacturing and testing facilities operate to quality standard IS0 9001:2015.
Looking for a Custom Solution?
Uniquely, we can also provide full automation and control services from our Engineering Services Team adding full consultation, design build and test of state-of-the-art control systems. Our control panels can accommodate the latest distributed technologies such as Foundation Fieldbus, Profibus and most other bus systems.
Where To Find Us
Our Location
We are conveniently located between the M3 and M4 motorways in Berkshire